Jill-Meyer Lippert
Founder & CEO Side Effect Support LLC
Manitowoc,Wisconsin, United States
The International Agency for Research on Cancer (IARC) reports that there were an estimated 19.3 million new cases and 10.0 million cancer deaths worldwide in 2020. By 2040, the global burden is expected to grow to 27.5 million new cancer cases and 16.3 million cancer deaths simply due to the growth and aging of the population. (1, 2) The growing numbers reflect the importance of developing strategies to address obstacles to collaborative care.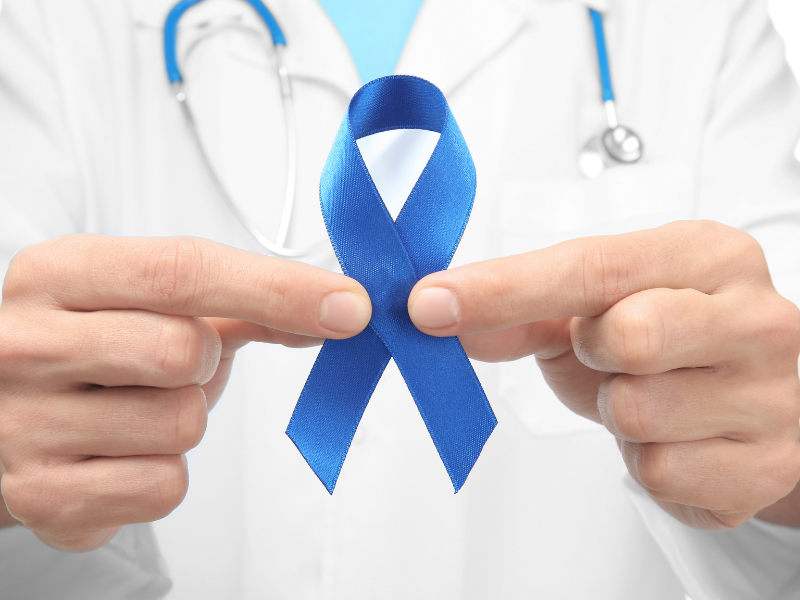 There is ample evidence that implementing oral care protocols in hospitals and long-term care settings can reduce dangerous treatment complications.
A few examples include:

● An award-winning program at Sutter Medical Center in Sacramento, California cut their cases of hospital-acquired pneumonia by 70% from May 2012 through December 2014 through nurse-monitored basic oral care routines. The first year alone is estimated to
have saved more than 2 million dollars in cost of care. (3, 4, 5)

● Oral care and oral hygiene education have been shown to reduce risks of mucosal barrier injury (MBI) and laboratory-confirmed bloodstream infections along with subsequent complications, including sepsis, organ failure, and possible death in patients receiving cytotoxic chemotherapy for hematologic malignancies. (6)

● A 2020 study showed that a simple addition of a xylitol wipe to a standard oral care routine can reduce the incidence of potentially lethal bloodstream infections for pediatric patients undergoing hematopoietic stem cell transplantation (7)
Oral hygiene and patient education, even in outpatient situations, are considered very valuable to minimize risks associated with oncologic side effects like oral mucositis and medication-related osteonecrosis of the jaw. (8, 9)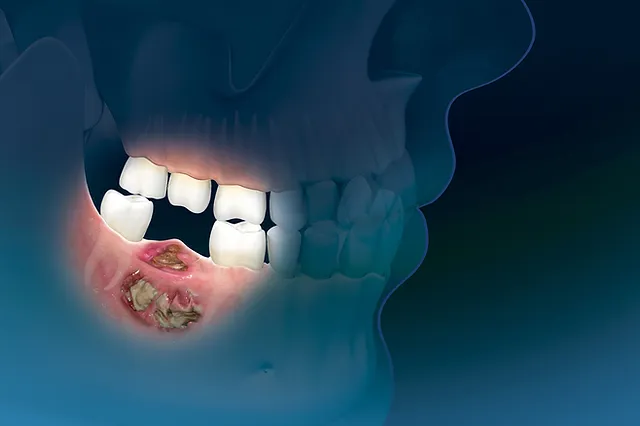 While some larger cancer centers recognize the importance of oral health and have incorporated dental providers into their multidisciplinary teams, many patients live in areas that do not provide this option, leaving a large gap in the quality of care. Without a dental evaluation, patients may unknowingly be entering into immunosuppressive therapies with untreated caries and oral infections.
Without proper oral health counseling, patients can be unprepared for the side effects that may be experienced or understand ways that they can minimize their risks through proper home care routines and product selection. This may also leave them uninformed of what they may believe to be a "normal" side effect in their mouth versus an early sign of a more serious complication that should be evaluated to avoid progression.
Barriers to collaboration

Cancer centers can face many challenges in incorporating oral health protocols into their routines if dental providers are not part of their on-site team. Patients' oncologic treatment plans are extremely time sensitive and dental care is ideally completed prior to starting immunosuppressive therapies. Invasive dental procedures would be completed at least 7-10 days prior to myelosuppressive chemotherapy and 14 days prior to radiation to the head and neck region. (10)
Even if patients are able to schedule a dental exam and any necessary restorative appointments within a proper timeline, outside factors such as financial concerns, psychological stress, and prior dental phobias can affect whether the patient follows through with an evaluation and necessary care. This is especially true when the patient and family caregivers do not comprehend or appreciate why it is important. This also highlights how vital it is that the oncology team fully understands how oral health concerns increase patient discomfort and infection risks and may compromise treatment outcomes in order to properly relay the information to the patient.
Dental providers can also face obstacles to providing optimal pre-treatment care. It can be difficult to adjust the office schedule and cover staffing requirements to accommodate the time-sensitive manner involved in seeing a patient prior to starting treatments, especially if there are extensive treatment needs and multiple or lengthy appointments are necessary. The patient may lack insurance coverage and have financial restraints with anticipated mounting medical bills. And since oral health concerns in oncology are not a focus in traditional dental curricula, not all providers may feel comfortable or qualified to provide the necessary care or fully understand the challenges the patient may face as their cancer therapies progress.
Overcoming Obstacles

Until more progress is made with the integration of dental providers within oncology settings, providers must be assertive and creative to overcome the above-mentioned limitations. Effective communication between providers is essential to provide safe and efficient care. Being fully informed of the patient's diagnosis and treatment plan allows the dental provider to combine this information with their comorbidities and medication list along with their dental history, ability to perform effective oral hygiene, and motivation levels to anticipate what types of oral side effects and complications are possible or likely to occur. Appropriate patient education and preventive care can then be provided to minimize these risks.
Utilizing non-invasive options for caries can help to address time-constraint issues. "The Non-Invasive Caries Therapy Guide" from CareQuest Institute for Oral Health is an illustrated manual on diagnostics, preventives, and therapeutics to fight dental caries without removing tooth structure. (11)
Non-invasive therapeutics can allow delegation and provide stabilization for the patient before and during treatments , It is also valuable for dental providers who practice outside of integrative hospital settings to establish a support system of other professionals with relevant specialties within your community. In addition to oral and maxillofacial surgeons, prosthodontists, speech and language pathologists, otolaryngologists, physical therapists, acupuncturists, and massage therapists are useful resources depending on patient needs.

It is imperative that a dental provider's full team be educated on the concerns and potential complications involved after a cancer diagnosis. Clear and consistent information gathering and messaging to patients from all staff, including administrative personnel, is necessary for efficient scheduling, effective patient education, and successful holistic care. As the landscape of healthcare and the understanding of oral-systemic connections continue to evolve, the integration of dental providers into the realm of oncology care will likely provide new opportunities to collaboratively improve patient care, treatment outcomes, and quality of life throughout survivorship years. The time is now for dental providers to prepare to meet this need.
Free downloads to assist your practice with information gathering and patient education from Side Effect Support LLC:
https://acrobat.adobe.com/link/review?uri=urn:aaid:scds:US:ff421de6-3f0a-3905-a861-07d5ea975d99
https://acrobat.adobe.com/link/track?uri=urn:aaid:scds:US:c6494a05-863c-304e-b462-9ded1bd71995
https://acrobat.adobe.com/link/review?uri=urn:aaid:scds:US:8533e33e-655b-47a5-97ef-13ff20c18efa
https://www.carequest.org/sites/default/files/2023-07/CareQuest_Institute_Non-Invasive-Caries-Therapy-Guide_071023.pdf
Resources

1) https://www.iarc.who.int/faq/latest-global-cancer-data-2020 qa/#:~:text=There%20were%20an%20estimated%2019.3,cell%20carcinoma)%20worldwide%20in%202020.
2) https://www.cancer.org/research/cancer-facts-statistics/global.html#:~:text=By%202040%2C%20the%20global%20burden,and%20aging%20of%20the%20population.
3)https://img1.wsimg.com/blobby/go/fd0a75f0-8172-418f-8d35-12d9c2624c7f/downloads/HAPPI_toolkit10%208-2-19.pdf?ver=1567887548153
4) https://www.myamericannurse.com/wp-content/uploads/2015/03/ant3-CE-Oral-Care-225.pdf
5)https://www.research.va.gov/research_in_action/Oral-hygiene-to-fight-pneumonia.cfm#:~:text=VA%20researchers%20developed%20and%20implemented,increasing%20their%20quality%20of
%20life.
6) https://ascopubs.org/doi/full/10.1200/JOP.19.00344
7) https://www.sciencedirect.com/science/article/pii/S1083879120303451
8) https://mascc.org/
9)https://acrobat.adobe.com/link/track?uri=urn:aaid:scds:US:5ff312c6-80fc-317f-b508-472b05d1d477
10) https://www.nidcr.nih.gov/sites/default/files/2017-09/oncology-guide-dental-provider_0.pdf
11) https://www.carequest.org/content/non-invasive-caries-therapy-guide