"For good ideas and true innovation, you need human interaction, conflict, argument, debate" – Margaret Heffernan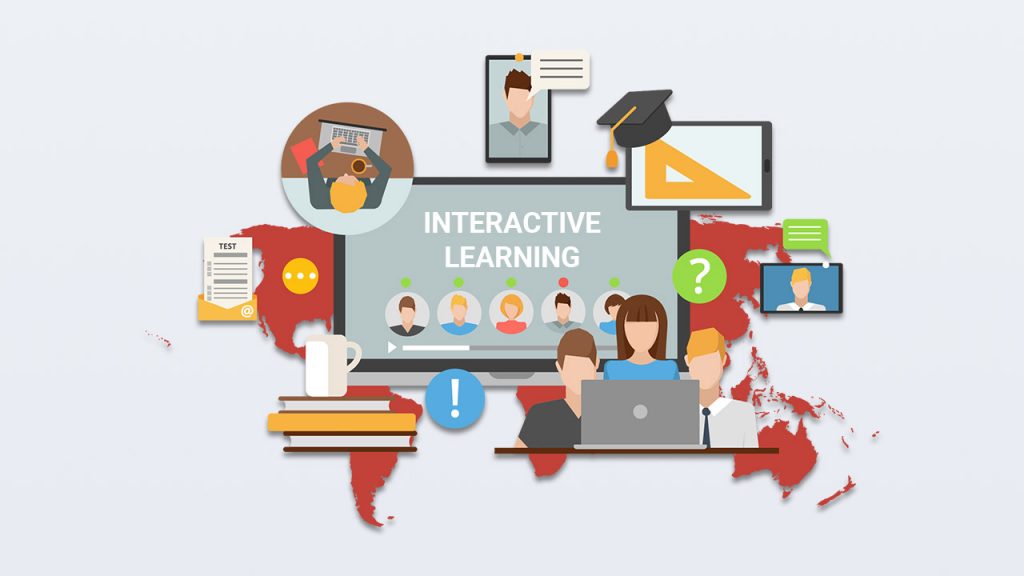 Students greatly benefit from learning through instructors and educators from the time they step into kindergarten to the time they complete university. The learning environment is made in such a way that many available resources are integrated together to provide the best source of information to the students at all levels of their educational hierarchy. Young minds are exposed more to the technological arena than those of us in today's world, which is accelerated and more innovative with technological progressions. Educators frequently incorporate interactive learning techniques into their classroom to capture students' attention and increase their understanding of the course.

Interactive learning – What Is It?
Interactive learning is a practice that pursues getting students dynamically engaged in the learning curve, often through the use of technology. This stands in absolute contrast to passive learning strategies, which rely on memorization of facts, figures, or equations or listening to lecturers. In the interactive learning process, students are actively invited to engross in conversations, online readings, group exercises and role plays.
It is a pedagogical approach that incorporates social networking and urban computing into course methodology. The exponential growth of digital technology and virtual communication has contributed to the emerging interactive learning strategy as a fundamental revolution in the educational process. Students and teachers bank on each other to access sources of information and share their knowledge, thereby intensifying the universal prospect of the educational process to include not just teaching and memorizing but also expanding the overall possibility of learning and enhancing the knowledge of the subject.

Psychology Behind Interactive Learning
Interactive learning experience will enhance the potential of students in acquiring practical real-world experiences which in turn is conducive in terms of better school performances. It provides students with social, emotional, and cognitive experiences that are compelling, immersive, and beneficial to their learning as an outcome. Children with special educational needs (SEN) achieve fewer educational and social interaction skills than their peers without SEN, putting them at a higher risk of future social exclusion. Numerous research studies have indicated that interactive learning environments benefit inclusion, promote learning, and enhance the cognitive development of students with special needs.

Benefits Of Interactive Learning
Students frequently use interactive learning to engage with their peers, express their opinions, and appreciate the diverse perspectives of others. This helps in developing a sense of inclusiveness among the students and also improves their collaboration and problem-solving skills, two important facets that are valued beyond school education. Providing students with an array of information will encourage them to stretch their abilities, analyze deeper, and apply the strategy to day-to-day practical situations. Engaging students in group activities will also improve their team-building and interpersonal skills.
Dr Kowsalya Sekar
Periodontist